Members of the Estonian Rail Baltica Estonia Business Network visited the German state of Baden-Württenberg to have a first-hand experience of the ongoing major rail projects. As part of the visit, the delegation was also received at the Stuttgart-21 infrastructure project and the construction of the Rastatt railway tunnel on the Karlsruhe-Basel high-speed line.
According to Tõnis Tamme, board member of the Rail Baltica Business Network Estonia and partner at law firm TRINITI, the opportunity to see the Stuttgart-21 project for themselves was of great importance. Stuttgart's new main railway station and public transport node are part of the new and upgraded Stuttgart-Augsburg railway line, which is one of the core European rail corridors (Paris-Vienna). The aim of the project is to considerably shorten Stuttgart's connections with other European cities by building and upgrading high-speed rail lines and improving local infrastructure. Stuttgart's current 17-track terminus is to be replaced by an underground 8-track pass-through railway station and an underground circular railway line, which will increase the node's capacity many times and free up around 100 hectares of land in the centre of Stuttgart for new urban planning.
According to Tamme, this is one of the largest rail projects in Germany, which has been under development for almost 25 years. Still, the original timetable has stalled due to various problems, including considerable objections from local residents. After overcoming several significant problems, it is hoped that the architecturally extraordinary Stuttgart new main station will be completed within the next few years and the entire large-scale railway line by 2030.
According to Tamme, the project is also a good example of how large-scale railway projects in Europe are implemented. "They require continuity, the willingness to tolerate possible inconveniences during construction and the ability to work with the various stakeholders to solve problems as they arise."
Estonian entrepreneurs also had the opportunity to meet various German companies, including engineering and architecture firms. Based on the visit, the business network members recognised that the level of efficiency and innovation there is remarkable. "After all, we are talking about a region where more patents are registered than in Silicon Valley in the US. So it is one of the most innovative regions in the world, not only home to the headquarters of Mercedes-Benz and Porsche, but also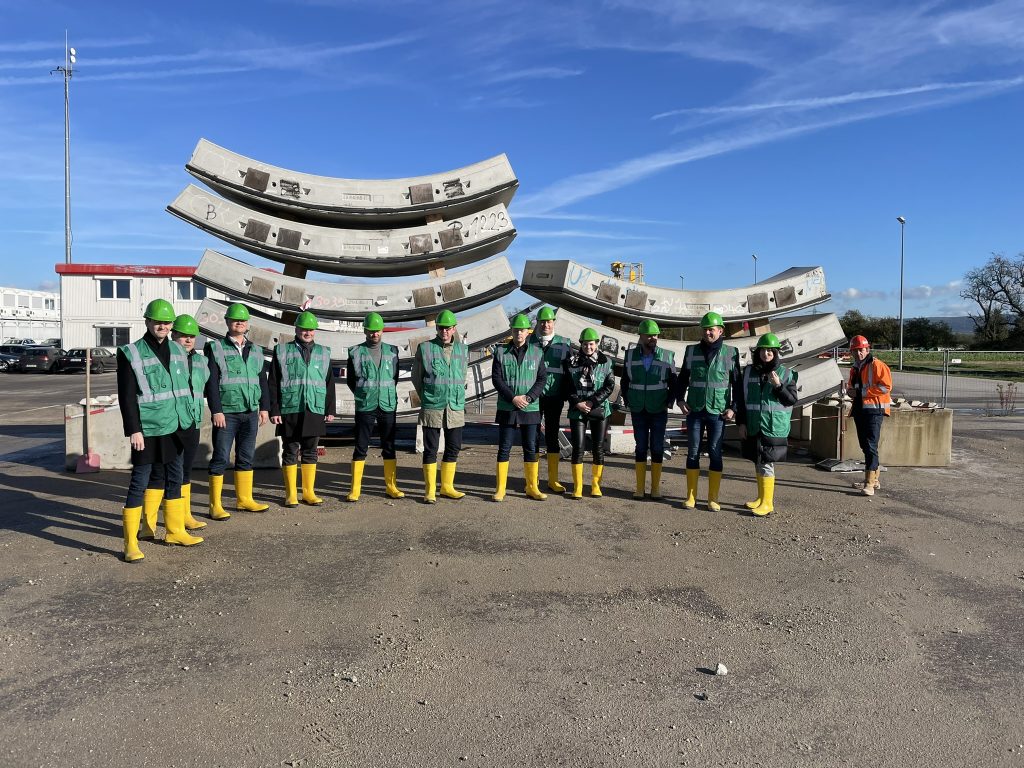 other leaders in a wide range of industries and sectors," Tamme added.
Rail Baltica Estonian Business Network (www.rbbn.ee) was established in 2015 to bring together Estonian companies interested in business opportunities related to Rail Baltica. The Business Network currently has 27 members.